Resistance Fighter
Call Number: F PHI - ICRA War/Survival
ISBN: 9781783225156
Publication Date: 2014
An elderly woman looks back on her time as a resistance fighter in World War II.
Deadfall
Call Number: F RYA - ICRA Mystery
ISBN: 9781849410106
Publication Date: 2014
Deep in the African jungle, an army of child soldiers strengthens its troops. Scars on the boys' faces mark their allegiance, for life. Meanwhile shadowy agent Zak Darke is tracking their movements, hunting the source of a huge international criminal operation. But he may have underestimated their commander. By the time Zak realizes the danger he's in, will it be too late? He's going to need every ounce of his training to survive Deadfall.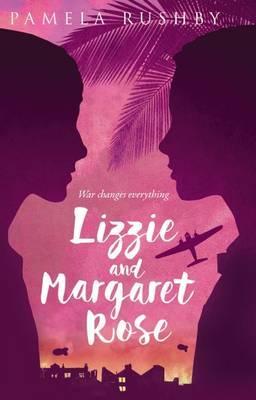 Lizzie and Margaret Rose
Call Number: F RUS - ICRA Historical Fiction
ISBN: 9781742991528
Publication Date: 2016
London, 1940. Bombs are falling and 10-year-old Margaret Rose survives a deadly raid, but her family home is destroyed. In faraway Townsville in Queensland, her aunt is ready to take her in, although her 11-year-old cousin Lizzie is not so sure. But first there is a long and dangerous voyage to a strange country, also at war. Margaret Rose knows it's not going to be easy, and Lizzie is not about to make it any easier.
The Leopard Princess
Call Number: F HAW - ICRA Historical Fiction
ISBN: 9780702254222
Publication Date: 2016
Book 2 The Tales of Jahani.
First Moon of Autumn, 1662: After reuniting with the nomads, fourteen-year-old Jahani is finally home. With her red hair dyed black, she can travel through the Qurraqoram Mountains without fear of being captured. But the tyrants and war lords who pursue Jahani will not rest in their battle for power and, before long, the nomads are attacked. Can Jahani discover a pathway to peace in the northern kingdoms and fulfil her true destiny?
Letter to My Teenage Self
Call Number: F LET Icra -Short Stories
ISBN: 9781925475067
Publication Date: 2016
In Letter to my Teenage Self, 50 Australians write heartfelt letters to their younger selves, passing on the wisdom they wish they'd had at the time. From learning to laugh at yourself (Adam Gilchrist), realising that the qualities that make you stand out are the ones that makes you SO RAD (Missy Higgins), not letting the negative things that happen shape who you become (Guy Sebastian), practising gratitude (Nathan Buckley), and the reassurance that you'll get over anger about people treating you badly because you'll get better at treating yourself well (Judith Lucy). 'Letter to my Teenage Self' provides inspiration and reassurance for parents and teenagers alike.
Which genre have you enjoyed most this year?
Have a look at your ICRA Reading Record and enter the poll below.
The ICRA Reading Programme is our Year 8 Wide Reading Programme. Students are encouraged to read a wide variety of texts from a variety of genres. Novels for the ICRA Programme are shelved on the ICRA shelves which are predominately for Year 8 students.
ICRA Reading & Activites Record
Included in your ICRA folder you should have the following sheets so you can maintain your records. Download and print a new one if you have accidently misplaced or lost any of your paperwork.
ICRA RECORD SHEETS AVAILABLE NOW!
Have you completed any ICRA activities that you are particularly happy with?
Bring them in to the library and we can photograph or upload them to this page!
Wordle example.